Home
Line Mountain Wrestling
The Line Mountain Varsity Wrestling team will send four wrestlers to the District 4 tournament to be held February 22nd and 23rd at Williamsport High School.  At 106 pounds, Blake Wirt enters the tournament as the #2 seed; at 113 pounds, Mason Leshock is the #8 seed; at 132 pounds, Ian Coller is the #6 seed, and at 170 pounds, Jacob Feese is the #4 seed.  Good luck to all four.
---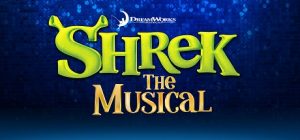 The Line Mountain Theater and Music departments will be presenting their annual production "Shrek The Musical" on February 28th, March 1st, and March 2nd. Tickets will go on sale on Monday, February 11th and can be obtained by phoning Cheryl Ibberson at 717-692-3526.  If no answer, please leave a message that includes your name and phone number. All three shows will begin at 7:00pm in the Line Mountain High School Auditorium.

Ticket prices are as follows: $8.00 for Adults & $6.00 for Students. Any Line Mountain School District resident who has a Line Mountain School District Senior Citizen Pass is admitted free; however, they must still obtain a ticket for seating.  Current Line Mountain students are admitted free, as are all pre-school children. Please remember that all students and pre-school children must still obtain a ticket for seating even though there is no cost.Tickets can be picked up and paid for the night of the performance at the will-call table near the entrance to the auditorium.
Pennsylvania's Education for Children and Youth Experiencing Homelessness Program was established to make sure homeless youth have access to a free and appropriate public education while removing barriers that homeless children face. Its goal is to have the educational process continue as uninterrupted as possible while the children are in homeless situations. Some of the other main objectives of Pennsylvania's Education for Children and Youth Experiencing Homelessness Program are to inform local school districts of their responsibilities to homeless children and youth, to increase awareness about the needs of homeless children, explain current laws and policies, and provide practical tips for working with homeless children.  Click Here To Read More….
---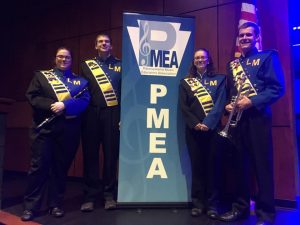 Congratulations to Alora Howard and Joshua Masser as they have earned chairs in the 2019 PMEA District 8 Jazz Band! The festival will be March 29th  & 30th at Millville Area High School
Alora as also earned a chair in the 2019 PMEA Region Band! The Region IV Band Festival will be held at the Lewisburg Area High School March 7th through the 9th.
---
Line Mountain Elementary will be holding their Kindergarten Registration for the 2019-2020 school year (must be 5 years old before September 1, 2019) on the following dates and times:
Tuesday, March 12th and Wednesday, March 13th, 2019 from 8:45 a.m. until 3:00 p.m..


REGISTRATION BY APPOINTMENT ONLY!


Please call Line Mountain Elementary (570-797-3825) for an appointment or if you have any questions.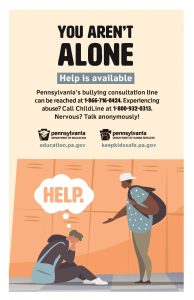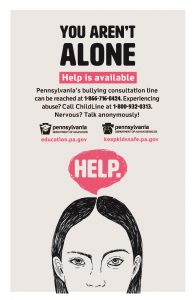 The Child Protective Services Law was updated to require school entities to display a poster with the statewide toll-free telephone numbers for reporting suspected child abuse and neglect, along with toll-free telephone number relating to school safety. For more information, visit the PA Keep Kids Safe website
To view your Property Tax for the 2018-2019 school year, click the link below.  You will need Microsoft Excel.  Simply enter your assessment value in the green box and press ENTER to view your results:

Helpful Advice For Parents
As a parent, you may be aware of changes in your teen's behavior but may not know how to proceed.  Crisis Clinic has put out Helpful Advice For Parents to help with communicating with your child.
 Modeling the Future Challenge
Learn about one of the most exciting new technologies and present your own mathematical models describing how autonomous vehicles will revolutionize the future! Click Here For the MTF Flier for more information on A Program Of the Actuarial Foundation Modeling The Future Challenge and the availability of College Scholarships.
Parent/Student Digital Citizenship Videos
Digital citizenship is the appropriate and responsible use of technology. Too often we are seeing students, as well as adults, misusing and abusing technology but not sure what to do. The issue is more than what users don't know, it's what is considered appropriate. The videos provided below will help parents educate themselves as well as their children in the appropriate use of technology and social media.  Click Here for a series of videos to Start Your Positive Digital Footprint.
Image Release Form
Parents are urged to download an updated IMAGE RELEASE FORM and forward it to the main office in which your child attends.  The image release form declares whether you give permission for your child's image to be included in the Yearbook, Newspapers, Handbooks, and most importantly, the Line Mountain School District Website.  Thank You for your attention.  The image release form can be found under FORMS on the District Download page. 

The Line Mountain School District has partnered with CommunityAid of Selinsgrove, PA to become a clothing collection bin partner.  The district currently has two bins for collections; one is located near the main entrance to the Elementary School in Trevorton, and one is located behind the High School in the rear parking lot.  The clothing collected will be sold in CommunityAid Thrift Stores in central Pennsylvania.  Visit them at: www.communityaid.net The money and gift cards that the district receives through this partnership will go towards our Needy Family Fund.  The staff at Line Mountain participates in a dress down day once per month with proceeds going to the same Needy Family Fund.  The Fund is used to purchase Christmas gifts for needy students and their siblings along with food items during the holidays.
The Line Mt. SD would very much appreciate any help from the community by dropping off your new or gently used clothing at our collection bins.  Please remember all proceeds help students and their families throughout our district in their time of need.
Thank You from the Line Mountain School District.
School Wellness Policy #246 – Annual Information
Wellness/Advisory Committee
Any parent or community member interested in serving on the Wellness/Advisory Committee, please contact Joanna Hovenstine at jhovenstine@linemountain.com    The Line Mountain School District Policy entitled: "School Wellness Policy #246" can be found at the following link: https://www.linemountain.com/policy-200  You can participate in the development, implementation, periodic review, and updating of this policy by filling out a suggestion form located at: https://www.linemountain.com/contact-us 
Board Meeting
The next regular meeting of the Line Mountain School Board will be held on Tuesday, February 26th, 2019 at 6:30pm in the High School Library.