Home
U.S. Representative Fred Keller welcomes Chelsey Tomlinson to D.C.
United States Representative Fred Keller recently welcomed Chelsey Tomlinson and her family to Washington, D.C. to congratulate her for winning the 2022 Congressional Art Competition. Chelsey will be a Senior at Line Mountain High School this coming school year and her artwork titled "Mini Adventures" now hangs in the Capitol for visitors to enjoy.
Congratulations Chelsey!
---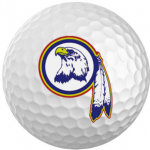 The Line Mountain Football Boosters' Annual Golf Tournament will be held Sunday, July 31st, 2022 at the Lykens Valley Golf Course in Millersburg, PA The Line Mountain Football Boosters is a volunteer organization created to support the Line Mountain Football Team.
Your support of this event helps the Boosters provide funding for various items associated with our football program—and it's a great time to hit the links, whether you're a novice or an experienced golfer!
Click HERE for more information
Click HERE to download the registration form
---
---
Health News
Please visit the School's Nurse and Health webpage for information regarding student health, downloadable forms, and BMI information.
---
Line Mountain Basketball
Congratulations to Class AA Second Team All State basketball player Riley Young for signing to play basketball at Albright College.
Pictured left to right front row Father Dave Young, Riley, Mother, Amy Young
Back row: Superintendent Dave Campbell, head coach, Matt Johnson, and Principal, Jeff Roadcap.
---
Line Mountain Key Club
The Line Mountain Key Club would like to thank everyone who donated items to the Janet Weis Children's Hospital collection. Because of you, the Key Club delivered approximately 575 items to the Janet Weis Children's Hospital in Danville. These donations help patients have something fun to do or provide comfort during what can be a difficult time.  Thank you all.
---

Line Mountain Art
Congratulations to Johna Rebuck and Sydney Nichols for having their artwork purchased to be on permanent display at the CSIU in Montandon PA.
Johna Rebuck; left, with an acrylic color theory painting entitled "Pollination" and Sydney Nichols; right, with an oil painting on board entitled "The Scent of Sage and Solitude".
---
Northumberland Area Head Start
Registration for Northumberland Area Head Start is now open for the 2022-2023 school year. This is a free pre-school program for families living in Northumberland County with children between the ages of 3 and 5 (must turn 5 after September 1st) that qualify. Please call 570-523-1155 ext 2240 to submit a referral or visit our webpage and click on the "Apply Online" link:  https://www.csiu.org/Page/1294
Registration for Northumberland Area Early Head Start is always open! This home-based program enrolls pregnant moms and families with newborns up to age 3 living in Northumberland County that qualify. Please call 570-495-4411, or visit our webpage and click on the "Apply Online" link: https://www.csiu.org/Page/1293
---
School Wellness Policy #246 – Annual Information
Wellness/Advisory Committee and Wellness Policy Triennial Assessment Report
Any parent or community member interested in serving on the Wellness/Advisory Committee, please contact Joanna Hovenstine at: jhovenstine@linemountain.com  The Line Mountain School District Policy entitled: "School Wellness Policy #246" can be found at the following link: https://www.linemountain.com/policy-200 You can participate in the development, implementation, periodic review, and updating of this policy by filling out a suggestion form by CLICKING HERE. The Wellness Triennial Assessment Report can be found at the following link:
Wellness Policy Assessment Tool And Report 2021
---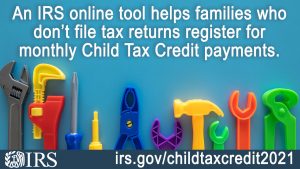 Low-income families still have time to sign up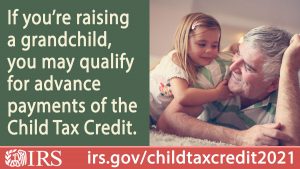 for advance child tax credit payments.  CLICK HERE to find out more.
---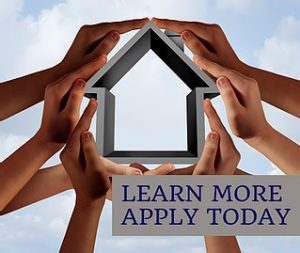 LET US PAY YOUR RENT & UTILITIES – Emergency Rental Assistance Program
Click HERE for more information
---
Scholastic Reading Counts
The Scholastic Reading Counts program from Houghton Mifflin Harcourt is once again accessible.  You can access the login page by CLICKING HERE.
For Apple iPad Users, you must first go to  SETTINGS and scroll down to READING COUNTS.  Tap in the SITE ID field and key in: h100008308 
---
The Line Mountain School Board meeting on Wednesday, May 25th, 2022 at 6:30pm will be held in the High School Cafeteria
---

Community Aid has discontinued their clothing bin collection.  The Line Mountain School District has entered into a new partnership with Community Aid called the Virtual Partnership.  Line Mountain School District will now receive $.06/lb instead of $.04/lb for all clothing that you take to any of the Community aid donation centers using Line Mountain's partner number #30145 for the appropriate credit.  Please note the district will not get credit on toys, household goods, shoes and books, although Community Aid still accepts donations of these goods.  All the district's proceeds go towards our Needy Family fund.  Thank You again for your support of the Line Mountain SD.
---
Face Coverings & Identification of COVID-19 Cases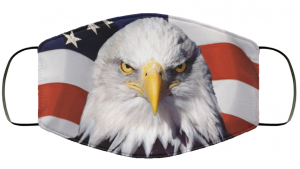 Face covering requirements were revised from a July 28th, 2020 release by the Pennsylvania Department of Education release on Monday, August 17, 2020; which now require face coverings be worn by students.  PDE approved face coverings include: disposable surgical masks, cloth mask, neck gaiters, and face shields.  Detailed clarification regarding approved face coverings can be found on our web-site.
Protocol for an identified case or cases of Covid-19 can be found HERE.  When referencing the protocol on our web-site it is important to know that Northumberland County is currently categorized as a moderate level of Transmission County.
The district cannot stress and encourage parents and guardians enough to follow the symptom monitor checklist everyone received last week in the mail.  This checklist can be found on our web-site.  Strict daily adherence to the checklist is the single most proactive step for the maximum safety of our students and community.
Click Here For The Line Mountain School District Face Covering Protocols
---
Microsoft Teams Acceptable Use Policy
Just a reminder to all students, and parents of younger children, the Microsoft Teams Online Learning program is to be used for school related activities and studies only; which includes the chat functionality. Students must adhere to the district-wide Acceptable Use Of Technology By Students policy number 815.1. This policy can be found by CLICKING HERE.
---
Getting Started with Microsoft Teams
---
Mental Health and Crisis Management

With all the conversation surrounding COVID-19, we understand that it can cause students to feel nervous and anxious. It is important to help your student manage and cope with these feelings. The following link outlines how parents can help their child(ren) during this uncertain time. 
As a parent, you may be aware of changes in your teen's behavior but may not know how to proceed. Crisis Clinic has put out Helpful Advice For Parents to help with communicating with your child.
---

Virus Prevention
The Superintendent's Advisory Council recently met at the Central Susquehanna Intermediate Unit 16 for their monthly meeting. The group of 16 superintendents reviewed all of the most current recommendations from the Pennsylvania Department of Education, The Center for Disease Control, and the Pennsylvania Department of Health, and met with a local health and emergency management official to discuss the current state of COVID 19, both locally and statewide.
---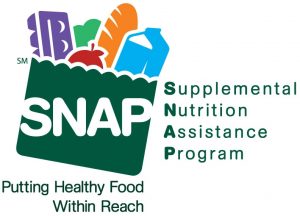 Supplemental Nutrition Assistance Program
For those families in the Line Mountain School District, you may be eligible for the Supplemental Nutrition Assistance Program (SNAP), which is a program that helps supplement your monthly grocery budget to help put nutritious foods on your family's table.  If your child(ren) receives free or reduced lunch at school, your household may be eligible for SNAP.  For more information on the SNAP program, and to determine whether you qualify, click on the SNAP logo at the top of this page.
---
Line Mountain Cyber School
Superintendents representing 15 Schools in the CSIU 16 region reach out to local newspaper for help regarding Cyber School tuition rates.
Click Here for more facts when speaking to your legislatures about House Bill 526 and Senate Bill 34 regarding funding reform for Cyber Schools
Proposed House Bill (526) and Senate Bill (34) could save Line Mountain taxpayers more than a half-million dollars.  A full presentation regarding the continued concerns with local tax payer funding of Cyber Schools can be found by clicking HERE.  While there is nothing definitive to report currently, there has been a lot of discussion on the bills introduced by Rep. Sonney (House Bill 526) and Sen. Schwank (Senate Bill 34) that would require parents to pay that tuition if the school district of residence offers a full-time cyber program.   Although there is a lot of momentum and discussion about cyber charter tuition, many don't think either bill will make it across the finish line. Please talk to your legislators about bills introduced by Rep. Sonney and Sen. Schwank and support for those bills.
---
Pennsylvania's Education for Children and Youth Experiencing Homelessness Program was established to make sure homeless youth have access to a free and appropriate public education while removing barriers that homeless children face. Its goal is to have the educational process continue as uninterrupted as possible while the children are in homeless situations. Some of the other main objectives of Pennsylvania's Education for Children and Youth Experiencing Homelessness Program are to inform local school districts of their responsibilities to homeless children and youth, to increase awareness about the needs of homeless children, explain current laws and policies, and provide practical tips for working with homeless children.  Click Here To Read More….
---
The Child Protective Services Law was updated to require school entities to display a poster with the statewide toll-free telephone numbers for reporting suspected child abuse and neglect, along with toll-free telephone number relating to school safety. For more information, visit the PA Keep Kids Safe website
---