Home
Covid-19 Special Announcement January 19, 2021
The Line Mountain School District just received notice of 1 positive Covid-19 case in the Line Mountain Middle School. The student was last in school on Thursday, January 14th, 2021. Our school nurse and administrators are using the following resources from the Department of Health when completing the contact tracing: https://www.health.pa.gov/topics/Documents/HAN/2020-PAHAN-533-10-26-ADV%20-%20Additiona.pdf
Additional contact tracing information can be found on the Pa Department of Health's website: https://www.health.pa.gov/topics/disease/coronavirus/Pages/Guidance/Contact-Tracing-FAQ.aspx
Following DOH contact tracing protocols, families who were in "close contact" (within 6 feet for more than 15 minutes) with the COVID-19 positive person were notified and instructed to quarantine. As a result of this contact tracing, we will have to quarantine a total of eleven middle school students and staff. The DOH's and CDC's most current recommendation for a person in close contact to a positive case is to quarantine for 10 days from the last day of contact. Therefore, the quarantined may return to school on Monday, January 25, 2021.
Staff, students and families have been contacted about this positive case. As community spread and DOH designations are updated each Monday, we are aware that changes in our current school instructional model may occur. At this time, this is the first positive case district wide since returning to in person instruction on Monday, January 11, 2021. This positive case will remain on the fourteen (14) day rolling calendar for the Middle/High School building until Thursday, January 28th. PDE guidelines regarding closure can be found at: https://www.education.pa.gov/Schools/safeschools/emergencyplanning/COVID-19/SchoolReopeningGuidance/ReopeningPreKto12/PublicHealthGuidance/Pages/SchoolClosureRecommentations.aspx
Line Mountain Elementary Kids Heart Challenge
The Line Mountain Elementary School is proud to partner with the American Heart Association and help kids with special hearts! Here's how YOU can help:
• Register on the free Kids Heart Challenge app or click here
• Students can earn the Heart Hero characters, plus the app brings your Heart Heroes to life! Learn all about how to be heart healthy and save lives on our app
• Students who raise $150 by February 1 will receive an exclusive Special Agent KHC!
• To learn more about what the American Heart Association is doing to make an impact during the COVID-19 pandemic, visit heart.org/coronavirus
Homework With Heart Getting Started
---
Line Mountain School Board Meeting January 12, 2021
---
Announcement From The PA Department Of Health 12/7/2021
On Friday, the Pennsylvania Department of Health announced it had aligned its quarantine guidance for people exposed to COVID-19 with the new guidance from the Centers for Disease Control and Prevention (CDC).This new guidance now provides an option for a 10-day quarantine without testing or a seven-day quarantine with a negative test on or after day-five of quarantine. (Be aware that this does not impact school closure decisions related to the rolling 14-day period.) .
Also, today PDE provided answers to frequently asked questions on the recently updated Recommendations for Pre-K to 12 Schools Following Identification of a Case(s) of COVID-19. These answers to FAQs are available on PDE's website and offer additional information on the recommendations specific to temporary closings, including the rolling 14-day period and when a case count resets.
As always, thank you for your ongoing leadership and commitment to your students and school community.
---

Attention Class of 2021 Seniors: Orders are now being taken for graduation caps and gowns along with graduation announcements and other Class of 2021 merchandise. CLICK HERE for more information and to place your orders by January 15, 2021. All seniors must have a blue cap and gown, and these must be ordered here. Questions, contact Mrs. Heim or Dr. Herb-Fausey.
---

Line Mountain High School 2021 Yearbook
The Line Mountain High School 2021 yearbooks are now on sale.  You can pre-purchase your yearbook by visiting the Jostens website.  Also available are Signature Packages, Recognition Ads, and various accessories.  CLICK HERE to visit the Line Mountain High School yearbook site.
---
CLICK HERE for the complete Attestation Statement regarding school district's options for keeping schools open for in-person instruction.
Letter From Acting Secretary of Education & Health November 23, 2020
This year has been unlike any other in the history of public education. As secretaries of the Pennsylvania Departments of Health (DOH) and Education (PDE), we can certainly empathize; the demands are immeasurable, and decisions can be divisive.
COVID-19 is rapidly spreading across the state, our country, and the world. Pennsylvania's daily case rate is now over 6,000. While we continue to recommend full remote learning in counties with a substantial level of community transmission of COVID-19, we also continue to allow you to determine how to apply these recommendations locally while addressing the health and safety needs of your school community.
It is critically important that, at a very minimum, every single school in the state is adhering to the revised face covering order and is taking all appropriate actions when positive cases of COVID-19 are identified among students and school personnel. As such, we write to you today with three important updates to share:
Revised Recommendations
Given evolving research and the need to align guidance to the unique parameters of Pennsylvania's school entities, updates have been made to the recommendations on procedures following a case of COVID-19 in a school. The updated recommendations are available on PDE's website.
Additionally, as our teams continue to review rapidly evolving research and evaluate our statewide response to teaching and learning during the pandemic, we anticipate making changes to our instructional model guidance to reflect new data and solid consensus within the scientific and educational communities. As always, we will communicate changes to you as quickly as possible.
Attestation Form
Public school entities must complete an attestation form if the public school entity – in whole or in part – is located in a county that is in the Substantial level of COVID-19 transmission for the second week in a row or more:
If your public school entity elects to continue in-person instruction as of November 30, 2020, while the county in which it is located is under a Substantial disease transmission designation for at least two consecutive weeks, such instruction may not occur until the attestation form is signed by the chief public school administrator and the chair/president of the governing body of the public school entity and submitted via email to PDE by November 30, 2020. Please email the completed form to: RA-EDCONTINUITYOFED@pa.gov.
If your public school entity does not elect to continue in-person instruction as of November 30, 2020, the attestation form must still be signed and submitted via email to PDE indicating such by November 30, 2020. Please email the completed form to: RA-EDCONTINUITYOFED@pa.gov.
The attestation form is available on PDE's website. Your responsiveness to this request is critical in protecting school communities and slowing the spread of COVID-19 across Pennsylvania.
DOH Order
Today, I, Secretary Levine, signed an Order that provides authority to PDE to develop and distribute the attestation form and directs a mandatory move to remote learning if a public school entity does not sign the Attestation. This Order was issued on November 23, 2020, and is available on DOH's website.
You have been asked to protect your school community from an unpredictable virus that science is still trying to understand, mitigate the disproportionate impact these circumstances may have created, build consensus to balance competing demands, and ensure students have access to a quality education; thank you for everything you have done and continue to do.
Sincerely,
Dr. Rachel Levine, Secretary of the Pennsylvania Department of Health
Noe Ortega, Acting Secretary of the Pennsylvania Department of Education
---
The Line Mountain School Board meeting on Tuesday, January 26th, 2021 at 6:30pm will be held using the ZOOM Web Conferencing program.  
---

Community Aid has discontinued their clothing bin collection.  The Line Mountain School District has entered into a new partnership with Community Aid called the Virtual Partnership.  Line Mountain School District will now receive $.06/lb instead of $.04/lb for all clothing that you take to any of the Community aid donation centers using Line Mountain's partner number #30145 for the appropriate credit.  Please note the district will not get credit on toys, household goods, shoes and books, although Community Aid still accepts donations of these goods.  All the district's proceeds go towards our Needy Family fund.  Thank You again for your support of the Line Mountain SD.
---
Face Coverings & Identification of COVID-19 Cases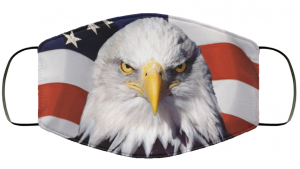 Face covering requirements were revised from a July 28th, 2020 release by the Pennsylvania Department of Education release on Monday, August 17, 2020; which now require face coverings be worn by students.  PDE approved face coverings include: disposable surgical masks, cloth mask, neck gaiters, and face shields.  Detailed clarification regarding approved face coverings can be found on our web-site.
Protocol for an identified case or cases of Covid-19 can be found HERE.  When referencing the protocol on our web-site it is important to know that Northumberland County is currently categorized as a moderate level of Transmission County.
The district cannot stress and encourage parents and guardians enough to follow the symptom monitor checklist everyone received last week in the mail.  This checklist can be found on our web-site.  Strict daily adherence to the checklist is the single most proactive step for the maximum safety of our students and community.
Click Here For The Line Mountain School District Face Covering Protocols
---
Updated mask requirement released by the Pennsylvania Departments of Education and Health (8/17/2020)
The Pennsylvania Department of Education in cooperation with the Department of Health announced today, the requirement of all students to wear face coverings at all times, while in school. This is an update from the prior recommendation, in that, the requirement extends to instances when students and staff are able to maintain an appropriate six-foot social distance. The update is based on the American Academy of Pediatrics' (AAP) updated guidance strongly recommending children age two and older should wear face coverings at all times to help mitigate the spread of the COVID-19 virus.
For additional details, go to the PDE webpage – Answers to FAQs: Universal Face Coverings Order
---
---
The Line Mountain High School Junior Class regrets to announce that the 2020 Prom has been cancelled due to the COVID-19 pandemic. 
The Junior Class would like to invite all 2020 graduates, along with an age appropriate guest, to Prom 2021 which will be held at the Silver Moon Banquet Hall on April 24, 2021.
Microsoft Teams Acceptable Use Policy
Just a reminder to all students, and parents of younger children, the Microsoft Teams Online Learning program is to be used for school related activities and studies only; which includes the chat functionality. Students must adhere to the district-wide Acceptable Use Of Technology By Students policy number 815.1. This policy can be found by CLICKING HERE.
---
Getting Started with Microsoft Teams
---
Mental Health and Crisis Management

With all the conversation surrounding COVID-19, we understand that it can cause students to feel nervous and anxious. It is important to help your student manage and cope with these feelings. The following link outlines how parents can help their child(ren) during this uncertain time. 
As a parent, you may be aware of changes in your teen's behavior but may not know how to proceed. Crisis Clinic has put out Helpful Advice For Parents to help with communicating with your child.
---

Virus Prevention
The Superintendent's Advisory Council recently met at the Central Susquehanna Intermediate Unit 16 for their monthly meeting. The group of 16 superintendents reviewed all of the most current recommendations from the Pennsylvania Department of Education, The Center for Disease Control, and the Pennsylvania Department of Health, and met with a local health and emergency management official to discuss the current state of COVID 19, both locally and statewide.
---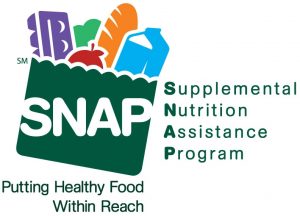 Supplemental Nutrition Assistance Program
For those families in the Line Mountain School District, you may be eligible for the Supplemental Nutrition Assistance Program (SNAP), which is a program that helps supplement your monthly grocery budget to help put nutritious foods on your family's table.  If your child(ren) receives free or reduced lunch at school, your household may be eligible for SNAP.  For more information on the SNAP program, and to determine whether you qualify, click on the SNAP logo at the top of this page.
---
Line Mountain Cyber School
Superintendents representing 15 Schools in the CSIU 16 region reach out to local newspaper for help regarding Cyber School tuition rates.
Click Here for more facts when speaking to your legislatures about House Bill 526 and Senate Bill 34 regarding funding reform for Cyber Schools
Proposed House Bill (526) and Senate Bill (34) could save Line Mountain taxpayers more than a half-million dollars.  A full presentation regarding the continued concerns with local tax payer funding of Cyber Schools can be found by clicking HERE.  While there is nothing definitive to report currently, there has been a lot of discussion on the bills introduced by Rep. Sonney (House Bill 526) and Sen. Schwank (Senate Bill 34) that would require parents to pay that tuition if the school district of residence offers a full-time cyber program.   Although there is a lot of momentum and discussion about cyber charter tuition, many don't think either bill will make it across the finish line. Please talk to your legislators about bills introduced by Rep. Sonney and Sen. Schwank and support for those bills.
---
Pennsylvania's Education for Children and Youth Experiencing Homelessness Program was established to make sure homeless youth have access to a free and appropriate public education while removing barriers that homeless children face. Its goal is to have the educational process continue as uninterrupted as possible while the children are in homeless situations. Some of the other main objectives of Pennsylvania's Education for Children and Youth Experiencing Homelessness Program are to inform local school districts of their responsibilities to homeless children and youth, to increase awareness about the needs of homeless children, explain current laws and policies, and provide practical tips for working with homeless children.  Click Here To Read More….
---
The Child Protective Services Law was updated to require school entities to display a poster with the statewide toll-free telephone numbers for reporting suspected child abuse and neglect, along with toll-free telephone number relating to school safety. For more information, visit the PA Keep Kids Safe website
---
School Wellness Policy #246 – Annual Information
Wellness/Advisory Committee and Wellness Policy Triennial Assessment Report
Any parent or community member interested in serving on the Wellness/Advisory Committee, please contact Joanna Hovenstine at: jhovenstine@linemountain.com  The Line Mountain School District Policy entitled: "School Wellness Policy #246" can be found at the following link: https://www.linemountain.com/policy-200 You can participate in the development, implementation, periodic review, and updating of this policy by filling out a suggestion form by CLICKING HERE. The Wellness Triennial Assessment Report can be found at the following link: Wellness Policy Assessment Tool And Report