Home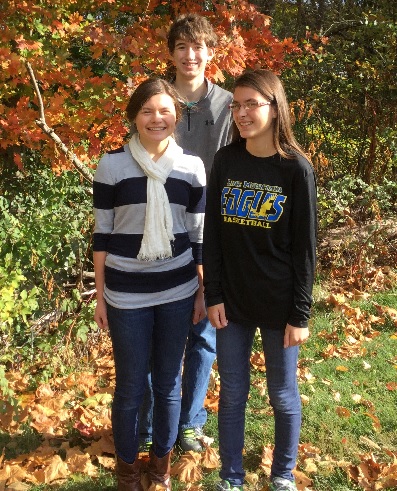 Line Mountain Music

Congratulations to Line Mountain High School Students Maggie Morgan, Jessie Morgan, and Dillan Brown for qualifying for the Pennsylvania Music Educator's Association (PMEA) District 8 Chorus Festival to be held at the Berwick High School in January.  The District 8 Chorus Festival Concert will be held Friday evening January 13th and is open to the public.  A special thanks to our PMEA Advisor Mrs. Sharon Styer for all her efforts in helping our students reach District Chorus.
Announcement From The Pennsylvania State Police
A number of clown related social media posts were displayed this past weekend regarding threats towards school districts in Pennsylvania and throughout the country. Some threats stated that a clown would arrive at the school and "shoot all students and teachers," while another threat stated they "weren't clowning around." Most of the social media posts were attributed to a "clown joke," possibly linked to numerous clown sightings throughout the nation and the world.
These sightings have not been validated and there are no known threats to schools in Pennsylvania. Residents are encouraged to remain vigilant and report any suspicious activity to their closest police department.
The Line Mountain Football Boosters will be holding their annual Holiday Craft Fair on Saturday, November 5th from 9:00am until 2:00pm in the High School Cafeteria
Image Release Form
Parents are urged to download an updated IMAGE RELEASE FORM and forward it to the main office in which your child attends.  The image release form declares whether you give permission for your child's image to be included in the Yearbook, Newspapers, Handbooks, and most importantly, the Line Mountain School District Website.  Thank You for your attention.  The image release form can be found under FORMS on the District Download page.

The Line Mountain School District has partnered with CommunityAid of Selinsgrove, PA to become a clothing collection bin partner.  The district currently has two bins for collections; one is located near the main entrance to the Elementary School in Trevorton, and one is located behind the High School in the rear parking lot.  The clothing collected will be sold in CommunityAid Thrift Stores in central Pennsylvania.  Visit them at: www.communityaid.com The money and gift cards that the district receives through this partnership will go towards our Needy Family Fund.  The staff at Line Mountain participates in a dress down day once per month with proceeds going to the same Needy Family Fund.  The Fund is used to purchase Christmas gifts for needy students and their siblings along with food items during the holidays.
The Line Mt. SD would very much appreciate any help from the community by dropping off your new or gently used clothing at our collection bins.  Please remember all proceeds help students and their families throughout our district in their time of need.
Thank You from the Line Mountain School District.
Advisory Committee
Any parent or community member interested in serving on the Wellness/Advisory Committee, please contact Joanna Hovenstine at jhovenstine@linemountain.com    The Line Mountain School District Policy entitled: "Our Student Wellness Policy #246" can by found at the following link: https://www.linemountain.com/policy-200  You can participate in the development, implementation, periodic review, and updating of this policy by filling out a suggestion form located at: https://www.linemountain.com/contact-us/
Board Meeting
The next regular meeting of the Line Mountain School Board will be held on Tuesday, November 15th, 2016 at 6:30pm in the High School Library.