Home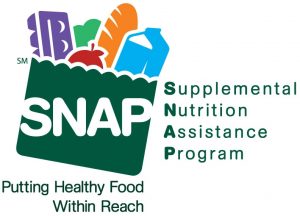 Supplemental Nutrition Assistance Program
For those families in the Line Mountain School District, you may be eligible for the Supplemental Nutrition Assistance Program (SNAP), which is a program that helps supplement your monthly grocery budget to help put nutritious foods on your family's table.  If your child(ren) receives free or reduced lunch at school, your household may be eligible for SNAP.  For more information on the SNAP program, and to determine whether you qualify, click on the SNAP logo at the top of this page.

---
Line Mountain FFA

Congratulations to the Line Mountain FFA and advisor Francine Ferster for placing 1st in the Agricultural Educational Exhibit competition at the 2020  Pennsylvania Farm Show with their presentation:

Fighting Cancer: One Plant At A Time 
---
---
Leukemia & Lymphoma Society

The Leukemia & Lymphoma Society's (LLS) Pennies for Patients program is working with thousands of schools across the country to raise funds for blood cancer research and patient support services. Our school has partnered with LLS to take on the mission of ending cancer once and for all.  Click the link below for more information and/or to donate today.
Line Mountain High School Pennies for Patients!
---
Head Start Program
The Northumberland Area Head Start is currently enrolling children ages 3 and 4 for its Line Mountain High School classroom.  This is a free program for income eligible families who reside within the Line Mountain School District.  For more information please call (570) 523-1155  Extension: 2240.
---
Line Mountain Cyber School
Superintendents representing 15 Schools in the CSIU 16 region reach out to local newspaper for help regarding Cyber School tuition rates.
Click Here for more facts when speaking to your legislatures about House Bill 526 and Senate Bill 34 regarding funding reform for Cyber Schools
Proposed House Bill (526) and Senate Bill (34) could save Line Mountain taxpayers more than a half-million dollars.  A full presentation regarding the continued concerns with local tax payer funding of Cyber Schools can be found by clicking HERE.  While there is nothing definitive to report currently, there has been a lot of discussion on the bills introduced by Rep. Sonney (House Bill 526) and Sen. Schwank (Senate Bill 34) that would require parents to pay that tuition if the school district of residence offers a full-time cyber program.   Although there is a lot of momentum and discussion about cyber charter tuition, many don't think either bill will make it across the finish line. Please talk to your legislators about bills introduced by Rep. Sonney and Sen. Schwank and support for those bills.
---
Pennsylvania's Education for Children and Youth Experiencing Homelessness Program was established to make sure homeless youth have access to a free and appropriate public education while removing barriers that homeless children face. Its goal is to have the educational process continue as uninterrupted as possible while the children are in homeless situations. Some of the other main objectives of Pennsylvania's Education for Children and Youth Experiencing Homelessness Program are to inform local school districts of their responsibilities to homeless children and youth, to increase awareness about the needs of homeless children, explain current laws and policies, and provide practical tips for working with homeless children.  Click Here To Read More….
---
The Child Protective Services Law was updated to require school entities to display a poster with the statewide toll-free telephone numbers for reporting suspected child abuse and neglect, along with toll-free telephone number relating to school safety. For more information, visit the PA Keep Kids Safe website
---

Helpful Advice For Parents
As a parent, you may be aware of changes in your teen's behavior but may not know how to proceed.  Crisis Clinic has put out Helpful Advice For Parents to help with communicating with your child.
 Modeling the Future Challenge
Learn about one of the most exciting new technologies and present your own mathematical models describing how autonomous vehicles will revolutionize the future! Click Here For the MTF Flier for more information on A Program Of the Actuarial Foundation Modeling The Future Challenge and the availability of College Scholarships.
Parent/Student Digital Citizenship Videos
Digital citizenship is the appropriate and responsible use of technology. Too often we are seeing students, as well as adults, misusing and abusing technology but not sure what to do. The issue is more than what users don't know, it's what is considered appropriate. The videos provided below will help parents educate themselves as well as their children in the appropriate use of technology and social media.  Click Here for a series of videos to Start Your Positive Digital Footprint.
Image Release Form
Parents are urged to download an updated IMAGE RELEASE FORM and forward it to the main office in which your child attends.  The image release form declares whether you give permission for your child's image to be included in the Yearbook, Newspapers, Handbooks, and most importantly, the Line Mountain School District Website.  Thank You for your attention.  The image release form can be found under FORMS on the District Download page. 
School Wellness Policy #246 – Annual Information
Wellness/Advisory Committee and Wellness Policy Triennial Assessment Report
Any parent or community member interested in serving on the Wellness/Advisory Committee, please contact Joanna Hovenstine at: jhovenstine@linemountain.com  The Line Mountain School District Policy entitled: "School Wellness Policy #246" can be found at the following link: https://www.linemountain.com/policy-200 You can participate in the development, implementation, periodic review, and updating of this policy by filling out a suggestion form by CLICKING HERE. The Wellness Triennial Assessment Report can be found at the following link: Wellness Policy Assessment Tool And Report
Board Meeting
The next regular meeting of the Line Mountain School Board will be held on Tuesday, February 25th, 2020 at 6:30pm in the High School Library.