Home
Getting Started with Microsoft Teams
Click HERE To Find Class Codes To Join Teams
---
Line Mountain's Continuity Of Education
The Line Mountain School District, in cooperation with the Pennsylvania Department of Education has posted its Continuity Of Education plan as required by PDE.  Click the link below to read the entire program description.
Line Mountain School District Continuity Of Education Spring 2020
---
Message From The Superintendent
During these un-chartered times, it would not be realistic – or fair – to expect parents and guardians, many of whom face their own challenges right now, to also take on the role of substitute teacher. The district is mindful, that no matter what we do, any efforts to try and replicate the work our skilled teachers perform in classrooms will be difficult.
The district is mindful, that no matter what we do, any efforts to try and replicate the work our skilled teachers perform in classrooms will be difficult. Districts have been implementing programs and apps intended to support, facilitate, and meet the different learning styles of students done through classroom instruction for years. However, we are now being asked to do to in days – in less than optimal conditions – changes that have taken years of development to attain in our classrooms today.

Therefore, it is important that everyone understands during this very stressful time that the online review and enrichment activities are voluntary. At this time, many of our teachers already have activities up on Microsoft Teams. Thursday, April 9th, will be the target date to have all class review and enrichment activities up and online. The district's Continuing of Education Plan which is in accordance with the Pennsylvania Department of Education's guidelines, will be on our website and accessible for all by 1pm Thursday.

Additional alert now messages providing information, and instructions for those with and without internet accessibility are forthcoming. The district would like to thank our school community for their patience and vigilance to the Department of Health's rigid social distancing standards.

---
Mental Health and Crisis Management

With all the conversation surrounding COVID-19, we understand that it can cause students to feel nervous and anxious. It is important to help your student manage and cope with these feelings. The following link outlines how parents can help their child(ren) during this uncertain time. 
As a parent, you may be aware of changes in your teen's behavior but may not know how to proceed. Crisis Clinic has put out Helpful Advice For Parents to help with communicating with your child.
---
FREE Internet Service for 60 days
There are many internet service providers that are now offering free hi-speed internet service during this COVID-19 Pandemic.  Below you will find a link that will explain a handful of options for families without internet service or those with inadequate internet service.  These providers are offering free service for 60 days.  When phoning a provider to discuss your needs, be sure to ask them as many questions as possible and be sure to confirm what happens to your service after the 60 days.
Guide to Internet Service during COVID 19
---
Attention: Faculty, Parents, & Students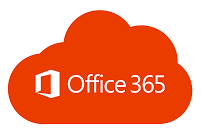 All faculty members and all students are encouraged to sign into their Office 365 account to familiarize themselves with the web-interface for a potential distance learning program if the school closing mandate is extended by the state government.  The website can be accessed by clicking on the logo to the right.
---

AGE OF LEARNING – ABC Mouse
The Line Mountain School District has now set up FREE access to a handful of online learning programs for teachers and students.  The document detailing the websites and access code can be found by Clicking HERE.
---
BREAKFAST AND LUNCH DISTRIBUTION
The Line Mountain School District will begin distributing breakfasts and lunches for any student on Thursday, March 26, 2020.  The distribution plan moving forward will be to serve bags weekly on Mondays and Thursdays from 11am to 1:00 pm at the Elementary School and also at the High/Middle School.
Click HERE For Detailed In formation
---
---

Virus Prevention
The Superintendent's Advisory Council recently met at the Central Susquehanna Intermediate Unit 16 for their monthly meeting. The group of 16 superintendents reviewed all of the most current recommendations from the Pennsylvania Department of Education, The Center for Disease Control, and the Pennsylvania Department of Health, and met with a local health and emergency management official to discuss the current state of COVID 19, both locally and statewide.
---
Kindergarten Registration for 2020-2021

(

Postponed

)

Kindergarten Registration for the 2020-2021 school year which was scheduled for Wednesday, March 18th and Thursday, March 19th, 2020 has been postponed.  Please follow updates on the Line Mountain School District website for further announcements regarding registration as it becomes available.  Children must reach the age of 5 prior to September 1st, 2020.
REGISTRATION WILL BE BY APPOINTMENT ONLY. Please call the Elementary School for an appointment at: (570)-797-3825  

Board Meeting

The next regular meeting of the Line Mountain School Board will be held on Tuesday, April 14th, 2020 at 6:30pm in the High School Library.
---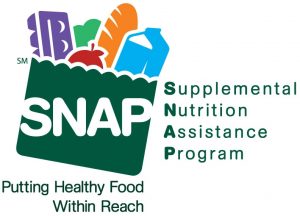 Supplemental Nutrition Assistance Program
For those families in the Line Mountain School District, you may be eligible for the Supplemental Nutrition Assistance Program (SNAP), which is a program that helps supplement your monthly grocery budget to help put nutritious foods on your family's table.  If your child(ren) receives free or reduced lunch at school, your household may be eligible for SNAP.  For more information on the SNAP program, and to determine whether you qualify, click on the SNAP logo at the top of this page.
---
Line Mountain Cyber School
Superintendents representing 15 Schools in the CSIU 16 region reach out to local newspaper for help regarding Cyber School tuition rates.
Click Here for more facts when speaking to your legislatures about House Bill 526 and Senate Bill 34 regarding funding reform for Cyber Schools
Proposed House Bill (526) and Senate Bill (34) could save Line Mountain taxpayers more than a half-million dollars.  A full presentation regarding the continued concerns with local tax payer funding of Cyber Schools can be found by clicking HERE.  While there is nothing definitive to report currently, there has been a lot of discussion on the bills introduced by Rep. Sonney (House Bill 526) and Sen. Schwank (Senate Bill 34) that would require parents to pay that tuition if the school district of residence offers a full-time cyber program.   Although there is a lot of momentum and discussion about cyber charter tuition, many don't think either bill will make it across the finish line. Please talk to your legislators about bills introduced by Rep. Sonney and Sen. Schwank and support for those bills.
---
Pennsylvania's Education for Children and Youth Experiencing Homelessness Program was established to make sure homeless youth have access to a free and appropriate public education while removing barriers that homeless children face. Its goal is to have the educational process continue as uninterrupted as possible while the children are in homeless situations. Some of the other main objectives of Pennsylvania's Education for Children and Youth Experiencing Homelessness Program are to inform local school districts of their responsibilities to homeless children and youth, to increase awareness about the needs of homeless children, explain current laws and policies, and provide practical tips for working with homeless children.  Click Here To Read More….
---
The Child Protective Services Law was updated to require school entities to display a poster with the statewide toll-free telephone numbers for reporting suspected child abuse and neglect, along with toll-free telephone number relating to school safety. For more information, visit the PA Keep Kids Safe website
---
School Wellness Policy #246 – Annual Information
Wellness/Advisory Committee and Wellness Policy Triennial Assessment Report
Any parent or community member interested in serving on the Wellness/Advisory Committee, please contact Joanna Hovenstine at: jhovenstine@linemountain.com  The Line Mountain School District Policy entitled: "School Wellness Policy #246" can be found at the following link: https://www.linemountain.com/policy-200 You can participate in the development, implementation, periodic review, and updating of this policy by filling out a suggestion form by CLICKING HERE. The Wellness Triennial Assessment Report can be found at the following link: Wellness Policy Assessment Tool And Report