Home
The Line Mountain Field Hockey team is hosting a clinic for all girls entering grades 1-6 this fall. The clinic will be held June 18th-22nd from 6-8 pm at the High School. For more information please contact Coach Maggie at mfessler@linemountain.com. Cost is $10 per girl.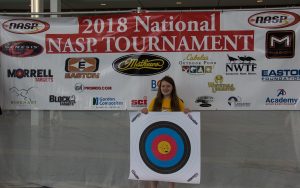 Congratulations to Line Mountain Middle School student Cassie Laudenslager who finished 108th (out of 2,644) in the Middle School Girls Division of the National Archery in Schools Program National Championships in Louisville, KY. Cassie finished 3rd out of all the Middle School girls from the state of Pennsylvania.
Line Mountain Athletics
Be sure to visit the Line Mountain Athletics website by using the ATHLETICS link at the top of this page where you can find schedules and all the latest news and headlines for all Line Mountain sports teams.  SPORTS PHYSICALS for the entire 2018-2019 school year will be held on Wednesday, June 6th and Thursday, June 7th in the High School Gymnasium.  CLICK HERE to view and download all Athletic documents.
| | |
| --- | --- |
| Varsity Fall Sports | 3:30-4:30pm |
| Varsity Winter Sports & Cheer | 4:30-5:30pm |
| Varsity Spring Sports | 5:30-6:30pm |
| All Junior High Sports | 5:30-6:30pm |
Line Mountain Soccer
The Line Mountain 7v7 Soccer Tournament which will be held on June 23rd, will be a sponsoring a Military donation this year as we have several soccer alumni that are now serving in our Military. We also would like to know of any other alumni who are now serving in the Military in order that we may honor them as well. We will be collecting items at the tournament and shipping them to these individuals.  We are requesting that each class bring in the requested items below in order to make this a great group effort. A collection box will be placed in the office and items can be dropped off until May 18th.
Please support this worthy cause!
Travel size toothpaste and dental floss
Travel size cotton swabs and small size baby wipes
Travel size tissues and Qtips
Travel size baby powder and lip balm
Travel size stick (non-aerosol) deodorant and Bandaids
Bars of soap, combs and brushes
Suduko, word search, crossword books, etc with pencils
Any questions, please contact Shannon Snyder at ssnyder@linemountain.com
---

Helpful Advice For Parents
As a parent, you may be aware of changes in your teen's behavior but may not know how to proceed.  Crisis Clinic has put out Helpful Advice For Parents to help with communicating with your child.
 Modeling the Future Challenge
Learn about one of the most exciting new technologies and present your own mathematical models describing how autonomous vehicles will revolutionize the future! Click Here For the MTF Flier for more information on A Program Of the Actuarial Foundation Modeling The Future Challenge and the availability of College Scholarships.
Parent/Student Digital Citizenship Videos
Digital citizenship is the appropriate and responsible use of technology. Too often we are seeing students, as well as adults, misusing and abusing technology but not sure what to do. The issue is more than what users don't know, it's what is considered appropriate. The videos provided below will help parents educate themselves as well as their children in the appropriate use of technology and social media.  Click Here for a series of videos to Start Your Positive Digital Footprint.
Image Release Form
Parents are urged to download an updated IMAGE RELEASE FORM and forward it to the main office in which your child attends.  The image release form declares whether you give permission for your child's image to be included in the Yearbook, Newspapers, Handbooks, and most importantly, the Line Mountain School District Website.  Thank You for your attention.  The image release form can be found under FORMS on the District Download page. 

The Line Mountain School District has partnered with CommunityAid of Selinsgrove, PA to become a clothing collection bin partner.  The district currently has two bins for collections; one is located near the main entrance to the Elementary School in Trevorton, and one is located behind the High School in the rear parking lot.  The clothing collected will be sold in CommunityAid Thrift Stores in central Pennsylvania.  Visit them at: www.communityaid.net The money and gift cards that the district receives through this partnership will go towards our Needy Family Fund.  The staff at Line Mountain participates in a dress down day once per month with proceeds going to the same Needy Family Fund.  The Fund is used to purchase Christmas gifts for needy students and their siblings along with food items during the holidays.
The Line Mt. SD would very much appreciate any help from the community by dropping off your new or gently used clothing at our collection bins.  Please remember all proceeds help students and their families throughout our district in their time of need.
Thank You from the Line Mountain School District.
School Wellness Policy #246 – Annual Information
Wellness/Advisory Committee
Any parent or community member interested in serving on the Wellness/Advisory Committee, please contact Joanna Hovenstine at jhovenstine@linemountain.com    The Line Mountain School District Policy entitled: "School Wellness Policy #246" can be found at the following link: https://www.linemountain.com/policy-200  You can participate in the development, implementation, periodic review, and updating of this policy by filling out a suggestion form located at: https://www.linemountain.com/contact-us 
Board Meeting
The next regular meeting of the Line Mountain School Board will be held on Tuesday, May 22nd, 2018 at 6:30pm in the High School Library.