Line Mountain High School
The Color Of Flight
From the Daily Item: "Art teacher Wes Wagner and math teacher Charles Keer and their students unveiled 'The Color of Flight' in the hallway between the art and math departments. The wall mural, which depicts an eagle flying out of a hallway, uses leading lines and contrasting shapes to create the illusion of space and dimension.
Anamorphic employs a unique form of perspective in which the art can only be viewed properly from one single vantage point. Away from this point, distortion and warped forms create a uniquely abstracted image. As a person walks down the hall away from that vantage tile, the proportions of the mural becomes oblique and exaggerated. The art changes because it is based on a grid system that has tapering geometric proportions."
To see the entire project, you can visit The Daily Item's webpage by CLICKING HERE
The Line Mountain Council for the Arts and Humanities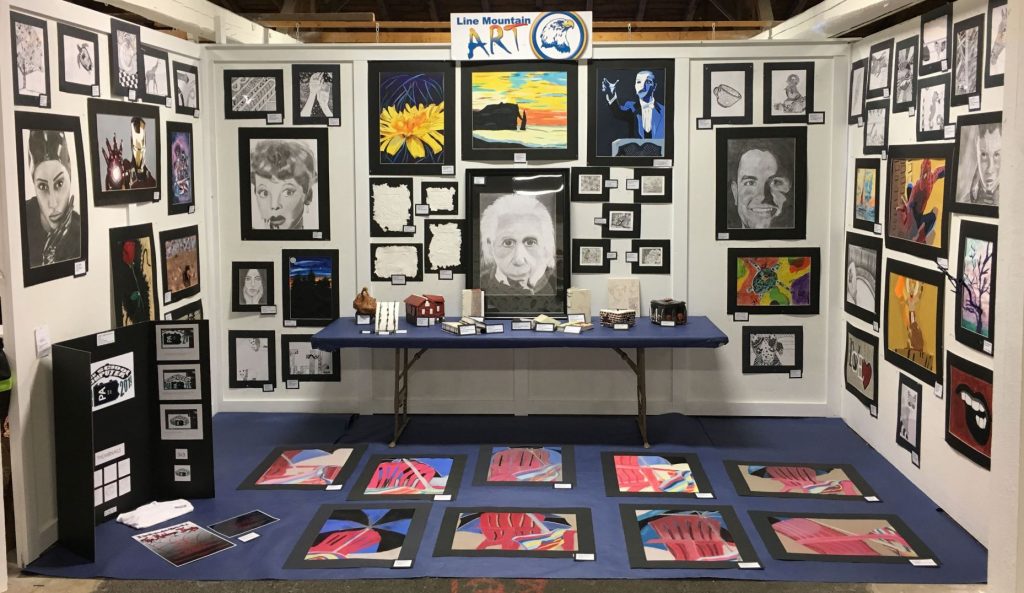 The Line Mountain Art Department received a second place and monetary award for their art exhibit in the 2018 Gratz Fair.
Congratulations to individual student competitors in specific media categories:
Morgan Keim– 1st Place, Best of Show, Drawing mixed-media
Caitlin Keim– 1st Place, Oil Painting
Kalina Pechart– 1st Place, Other Media- Batik on Fabric
---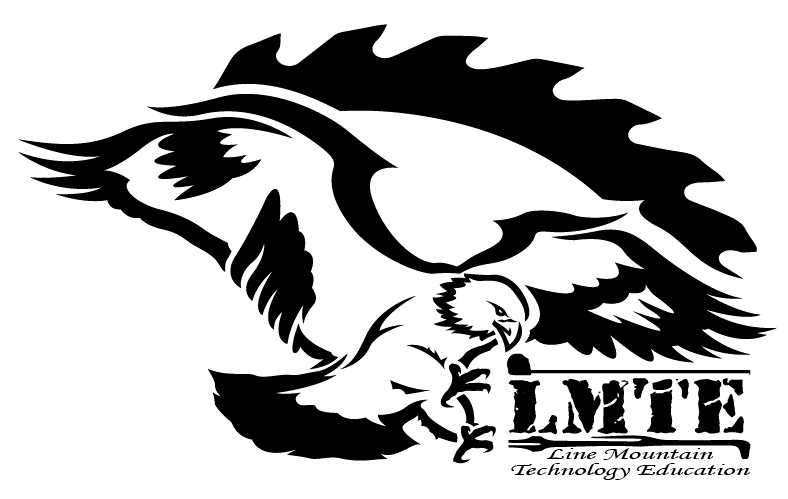 Line Mountain Technology Education
The Line Mountain Technology Education department was recently 
recognized state wide by TEEAP, the Technology & Engineering Education Association of Pennsylvania.  High School Faculty members Mr. Joe Kahl and Mr. Jared Haas were recently featured in the TEEAP Journal.  A link to the article can be found by CLICKING HERE.  Line Mountain High School was the first High School in the state to be featured.
Parent/Student Digital Citizenship Videos
Digital citizenship is the appropriate and responsible use of technology. Too often we are seeing students, as well as adults, misusing and abusing technology but not sure what to do. The issue is more than what users don't know, it's what is considered appropriate. The videos provided below will help parents educate themselves as well as their children in the appropriate use of technology and social media.  Click Here for a series of videos to Start Your Positive Digital Footprint.
Line Mountain High School 
187 Line Mountain Road · Herndon, PA 17830 
(570) 758-2011 · Fax: (570) 758-1514