Line Mountain Middle School
Line Mountain Middle School Yearbook
The Line Mountain Middle School 2020-2021 Yearbook is now available for sale online.  Purchases can be made by CLICKING HERE
---
LINK Team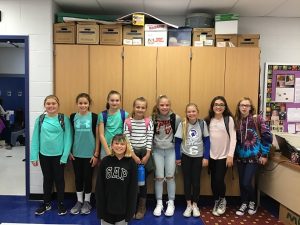 The Line Mountain Middle School LINK team presented a "Random Act of Kindness Day" in September.  To promote random acts of kindness, students participated in a lesson which included a video viewing, instruction, and examples.  Students were given a calendar to record daily random acts of kindness they performed throughout the month. In English class they then wrote about their acts of kindness.  The LINK team recognizes these 5th grade students for their excellence in writing and participation in performing random acts of kindness!
Red Ribbon Week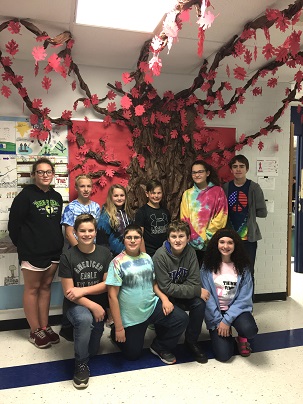 Line Mountain Middle School students recently participated in Red Ribbon Week, a nation-wide campaign dedicated to encouraging students to pledge to live drug free. The foundation of this campaign is in honor of fallen Special Agent "KiKi" Camarena. It is a reminder of the dangers that surround illegal drug activity and honors all those who serve to protect our communities against drug violence. This year, Red Ribbon Week ran from October 23rd- 31st.
The middle school student activities revolved around finding a "Natural High". Throughout the course of Red Ribbon Week, students viewed videos and discussed examples of celebrities and successful athletes who have successfully navigated life due to their ability to find a natural high rather than relying on a substance high. "Natural high" is another term for a passion that students can focus on as being a better option than substance highs. Each student pledged to select an activity that they can do instead of turning to drugs and alcohol and write it on a red leaf that is displayed on the tree- pictured here.
The middle school students pictured in front of the Red Ribbon Week Tree are: Back Row (left to right): Charolotte Sarvis, Brock Rothermel, Madelyn Phillips, Kaden Dunkelberger, Lola SHingara, Eli Venarchick; Front Row (left to right): Brady Buriak, Aiden Long, Christopher Bach, Addalyn Shingara
---
Line Mountain Middle School
187 Line Mountain Road · Herndon, PA  17830
(570) 758-2011 · Fax: (570) 758-1514