Technology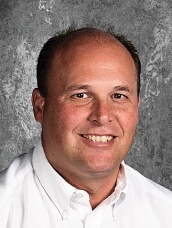 The Technology Department at the Line Mountain School District is responsible for maintaining nearly 850 computer systems in the Line Mountain High School, Middle School, and Elementary School. Fifteen servers drive the network which includes a minimum of 2 computers in every classroom, a laptop computer for all teachers, multiple computer labs, and over a dozen mobile laptop carts.The technology department strives to keep up with the latest technology and has installed and implemented 58 Polyvision Smart Boards and projectors to aid the faculty in making learning fun.
Mr. Keith Harro – Technology Director
Student Information System and Parent Portal
Parents can update their own contact information such as phone numbers and email addresses
Parents see all their students' information through a single login
Household-based – enter a contact person only once and relate to a household and students.
Teachers' home page shows their schedule for the day, week, and semester.  The Online Registration Module will cut data entry time by allowing districts to collect pertinent demographic data for new registrants online using customizable forms
 Environmental Settings option reduces print costs by letting parents opt out of paper mailings for selected grade reports that display on the Student & Parent Portals. Included are report cards, progress reports, standards-based report cards, and transcripts.
Parents have ability to see student's schedule, homework, attendance, grades, fees, discipline, and health records.
The Teacher Web Pages Tool allows staff to create web pages that are accessible via the Parent.The Communications/Alerts Module will streamline communication and lower print costs by automatically emailing parents (concerning attendance, grade reporting and discipline) based on district-defined rules. In addition, parents can opt-in to receive alerts at more frequent intervals.